Square is a payment company that allows users to accept credit card payments through their mobile app. They offer different pricing plans, depending on the type of business you're running and your location. This article will provide information about the fees and pricing for Square.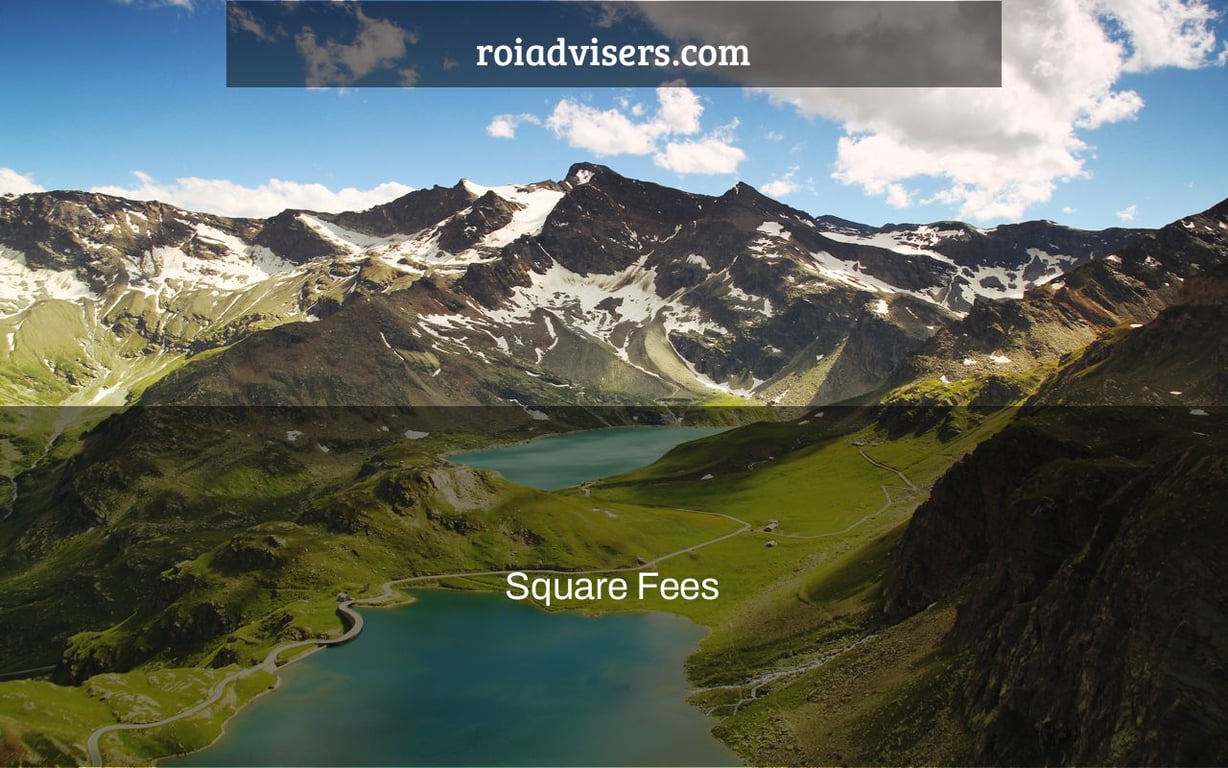 Square is a software-as-a-service (SaaS) startup that offers its software and payment processing capabilities without any contracts, minimum criteria, or upfront charges. The core program is free, but upgrades are charged on a monthly and month-to-month basis. For each transaction, Square deducts a fixed charge from the payment. Hardware is inexpensive, and eligible purchases may be made with interest-free payment plans.
Square Pricing & Fees
Square provides monthly fees for add-on services like marketing and payroll, in addition to POS software and payment processing. Square also sells a variety of card readers and POS terminals, some of which include lower payment processing rates. To get started, go to Square and sign up for a free account.
Processing Fees for Square Payments
2.6 percent + 10 cents per transaction for in-person and mobile card payments.
2.9 percent + 30 cents per transaction for online payments.
3.5 percent + 15 cents per transaction for keyed-in and invoice payments.
For companies who buy Square Register or Square Terminal hardware, as well as Square Retail or Square Restaurant software, Square provides a cheaper processing rate.
Square provides some of the top merchant services for new and small companies in general. Whether you accept payments in-store, online, or via a virtual terminal, you'll receive the same basic tools and services:
There is no charge to take and process credit cards on a monthly basis.
In your Square dashboard, you can track all of your payments and sales in one place.
Visa, Mastercard, Discover, and American Express are all accepted, as well as contactless payments.
Debit, credit, prepaid, rewards, and corporate cards all have the same rate.
Within one to two business days, deposits are made.
For an extra 1% charge, you may make an instant deposit.
Sellers may get free chargeback protection that covers disputes up to $250 per month.
For vendors with annual sales of more than $250,000 and average ticket size of more than $15, special pricing is available.
Fees for Square POS
Every free Square Payments account comes with a free POS system. When you join up with Square, the free POS gives you immediate access to inventory, order, sales, and customer management capabilities. Square, on the other hand, provides POS software tailored to retail, restaurant, and appointment-based enterprises.
Retailers
It has advanced inventory, online sales, check-out tools, and reporting.
Retailers should use Square. includes advanced reporting and inventory management tools for omnichannel selling.
Restaurants
Square is specifically designed for quick-service, full-service, fast-casual, bar, and multi-concept restaurants.
Fast order input with conversational modifiers is included with all plans, as well as menu and order management, table management, open checks, auto-gratuity options, multilocation management, and remote device administration.
Plus includes additional advanced restaurant features including auto-86ing, coursing, and the ability to specify closing processes, as well as 24/7 assistance. The features of the Plus and Premium plans are identical, however, the Premium plan includes savings on Square Payroll, Marketing, Loyalty, and the Online Store.
Appointments
Appointments in Square are designed for service-based businesses like spas, salons, hairdressers, personal trainers, massage therapists, makeup artists, appointment-based retail, professional services like consulting or photography, and more.
Appointments in Square make it easy to manage multiple appointment calendars from anywhere.
Online Pricing
Basic POS software, payment processing, invoicing, and a Square Online shop are all included with every free Square account. The online shop is integrated with the rest of the Square ecosystem and can be controlled via your Square Dashboard, which allows you to sync items, orders, and customers across your physical and online sales channels.
Square Online Store is a free drag-and-drop website builder that allows you to sell products, services, and meals online.
Upgrade to a premium online shop to get a custom domain, eliminate Square branding, and save money on integrated shipping labels and real-time shipping calculations. Customer product reviews abandoned cart recovery, and the option to take PayPal payments are all included in paid subscriptions.
Fees for Add-On Software and Other Services
Square's key products are POS, payments, and eCommerce, but the business also provides a number of additional products such as invoicing, payroll, and marketing that may be used in conjunction with other solutions or on their own.
Invoicing
Invoicing in square can be a good fit for client service businesses like consulting firms, field service businesses like contractors, made-to-order retailers, and freelance professionals that want to easily request payment from customers.
Create and send Square Invoices for free.
Invoicing in square is free to use and just has the following payment processing fees:
2.6 percent + 10 cents every transaction in person
2.9 percent + 30 cents every purchase online
3.5 percent + 15 cents per transaction for cards on file
You can create, send, and manage invoices through your web-based Square Dashboard or through the Invoicing in squares app for iOS and Android. Learn how to send a Square Invoice.
Square Payroll
Square Payroll is subscription-based, full-service payroll software that automatically calculates payments and taxes. This service can be used independently or in tandem with Square's other products like POS or Team Management.
Payroll may be calculated and processed right from your phone. (Image courtesy of Square)
Management
Management is included with every free Square account. Some paid POS plans include Team Plus features, although they can also be purchased separately. Advanced features include setting wage rates, timecard notes, multiple permission levels, and detailed labor reports. Team Plus has a 30-day free trial.
To allocate a task or an employee, see all scheduled shifts by week. To make modifications, a shift might be seen weekly or daily. (Image courtesy of Square)
Marketing
Marketing in Square allows businesses to create, send, and track email and social campaigns. Every plan includes automation features, customer coupon options, automatic email collection, and unlimited email sends. Plus, Marketing in Square Assistant is an automated chat that sends you suggestions, opportunities, and reports to stay on top of campaigns. It also uses your email lists to suggest campaigns that you can launch from your phone.
Text Message Marketing allows you to communicate with consumers on a more personal level. (Image courtesy of Square)
The features are identical for every Marketing plan, with prices ranging from $15 to $35+ per month based on the number of customer contacts you have.
Loyalty
Loyalty in Square is a mobile-app-based digital rewards program that provides customers with points based on their activity. Loyalty in Square integrates seamlessly with Square POS and Square Online Store. It tracks customers based on their payment and/or method once they enroll. Businesses can customize whether shoppers are rewarded per visit or per dollar spent. To apply rewards, just enter the customer's phone number at online or in-store checkout.
View the points and reward history of returning customers at a single look. (Image courtesy of Square)
Like Marketing in Square, Loyalty pricing is based on the number of times a customer enrolls or completes a transaction where loyalty points are earned or redeemed. The features are identical for each plan.
Capital
Capital in square is a service that offers business loans to qualifying existing Square customers. The loan amounts can range from $500 to $250,000. Square uses data like your payment processing history and account history to determine your eligibility. Square automatically deducts a fixed percentage of your daily sales to repay the loan over time, or you can prepay the loan amount. The entire loan amount must be repaid in 18 months from the acceptance date.
Hardware Fees in Square
Credit card readers are required to collect payments for mobile payments and in-store transactions. Square features a number of card readers that allow you to swipe, insert, or touch cards to complete transactions. Each of them works with Square's free POS app on smartphones or tablets.
Readers for Square Mobile Payments
Square Reader for Magstripe: Free for the first reader, $10 for each subsequent reader
$49 for a contactless and chip reader, plus $29 for a dock.
Square Readers for In-Store Payments
$49 for a contactless and chip reader, plus $29 for a dock.
$169 (compatible with 10.2′′ iPad 2019, 10.5′′ iPad Air 2019, and iPad Pro 10.5′′, offered separately) for a contactless and chip stand.
Systems with Square Full Registers
$299 for the Square Terminal
$799 for a square register
Financing Square Hardware
For qualifying hardware purchases between $49 and $10,000, Square provides no-interest financing. Orders that meet the criteria may be divided into a payment plan with up to 24 monthly installments. Square, not a third party, handles applications and payments for hardware financing.
Conclusion
The square-shaped Square mobile card reader and payment processing service are the company's most well-known products. Square, on the other hand, has evolved into a platform that can handle all aspects of your company, including payment processing, business administration, online selling, marketing, and more.
Square's strongest advantage is that you can easily craft a full sales and business management solution on any budget. Core features are free, and you only pay the Square fees for credit card processing, certain processing equipment, and optional advanced features. So with Square, you only pay for what you actually need.