In order to make people feel comfortable and safe, U.S. companies are turning to a variety of strategies to incorporate and enforce social distancing. Retailers are working in creative and new ways to limit occupancy and face-to-face contact through devices ranging from vintage pulleys to talking robots. Financial institutions are requiring appointments, adding video screens to drive thrus and self-service machines, and offering curbside service. Telecom providers are using apps to assist with the entire customer journey, from online ordering, to arrival at the store, to employee interactions, and to contactless payment kiosks.
Retailers
 Bernal Bakery: This pop up bakery in San Francisco, California uses a basket attached to a vintage pulley to delivery orders to customers. The business allows customers to place orders online, and ring a wireless doorbell when they arrive at the location to pick up their order. When the order is ready, it is lowered down to customers in the basket for contactless service.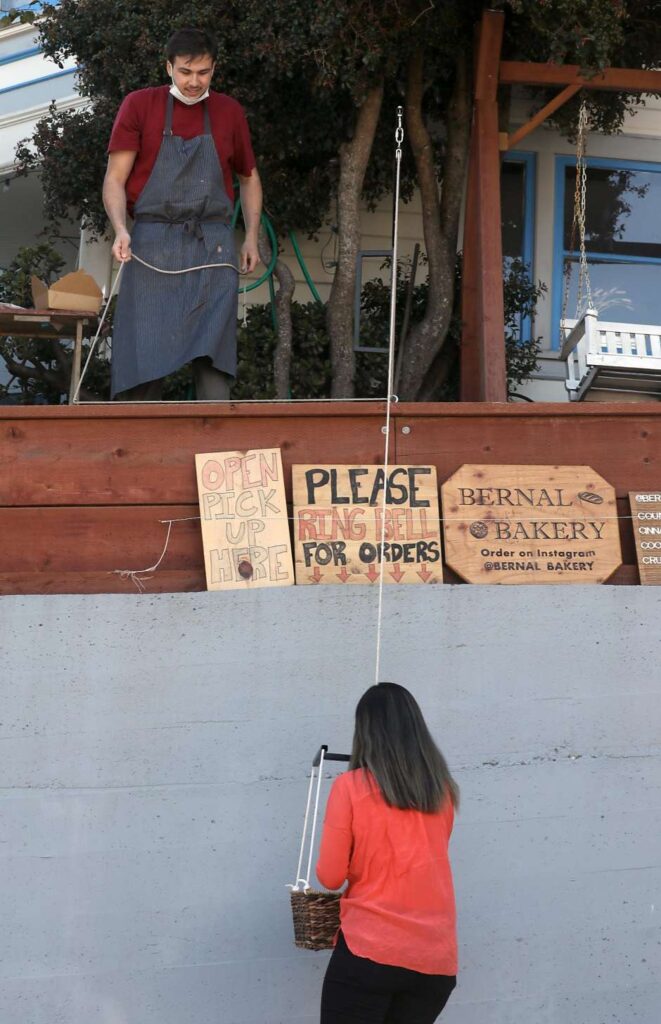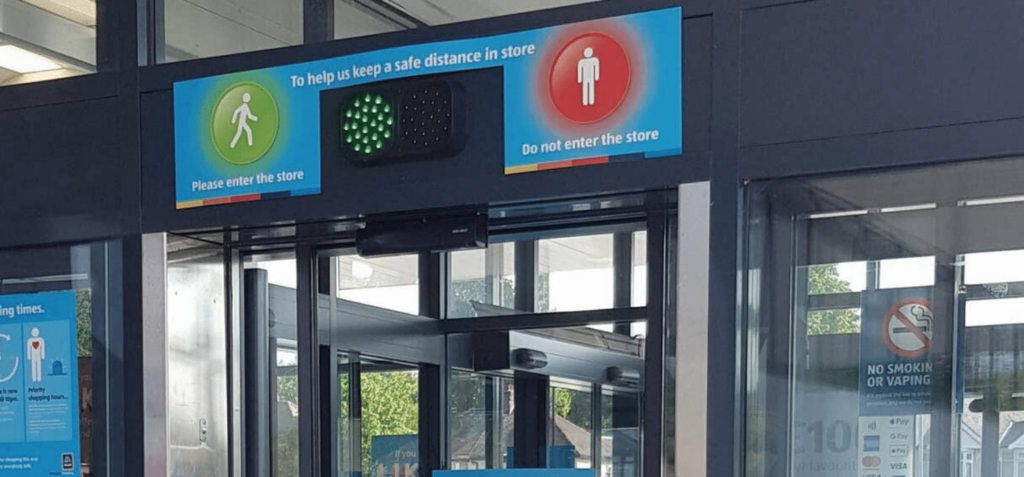 Edeka: The German supermarket chain Edeka is using a robot called Pepper to assist with safe shopping behavior and regulate the checkout process. The robot also checks for masks at the store entrance and helps enforce social distancing. Customers can interact with Pepper instead of store employees to increase safety and allow employees to focus on other critical tasks.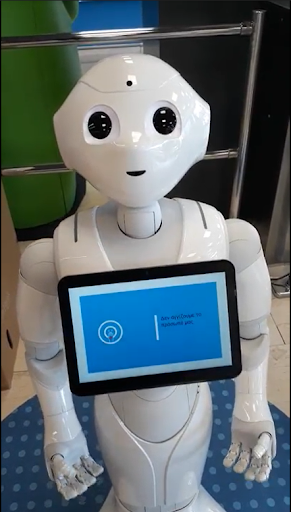 Botucatu Mall: This shopping mall in Sao Paulo, Brazil, allowed cars to drive into the mall. People are able to order online and pick up their purchases inside the mall without having to leave their vehicles.
Financial Institutions
Telecommunications Companies